Ensuring children grow up at home, and not a hospital.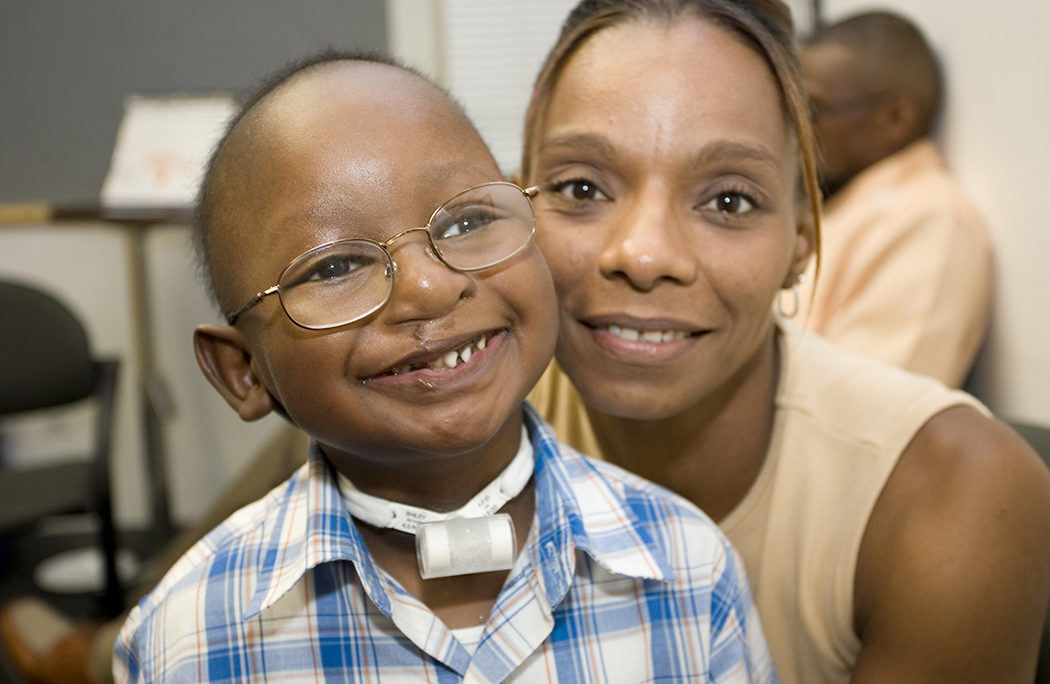 What is the Healthy@Home Program?
Healthy@Home (H@H) works with families caring for children with significant and complex medical conditions living in hospitals beyond medical need or at significant risk of institutionalization. H@H aims to establish care management services for high-need children who do not have the social and family support needed to manage their chronic medical condition without clinical support. We intervene and engage families early in intensive case management, health, and social services. The Healthy @Home goal is to provide all the support a family may need after being hospitalized with a medically fragile child for long periods. In addition, we strive to prevent children from growing up in hospitals and limit child welfare exposure. 
H@H's bilingual and multicultural Social Workers partner with the families and the referral sources such as medical providers in the hospital and specialists to create a comprehensive service plan and ensure appropriate home supports are in place. Our comprehensive approach and interdisciplinary team model ensure that families are supported in every endeavor to care for their children at home safely. Services address several psychosocial factors such as financial difficulties, immigration, language barriers, unemployment, housing, trauma, and grief. 
In addition, we support clients in their complex date to date medical care management, emotional stability, child behavior and mental health, and other stressors unique to the families that we served at Healthy at Home.
---
What Services Do We Offer?
Families enrolled in H@H  have access to a team of in-house support from Master's level Social Workers to Doctors, Nurses, Therapists and Educators invested in their health and success.  Our program services are family-centered, strength-based and individualized to meet each member's  unique needs including siblings of children with special needs.  
On-site services include: 
Care Management provided by a Social Worker/Nurse Partnership

Integrated Medical and Behavioral Health Services 

Individual & Family Counseling

Health Care Advocacy

Educational Support & Advocacy

Youth Development Services 

Recreation Program

Food, Emergency & Medical Equipment Support

Referral and Advocacy Services
---
Who is Eligible for Health@Home Services?
Unlike, NAC's other programs, H@H serves families not involved with the child welfare system.  Often, families in our program need intensive support to care for their children with complex medical needs at home and are Medicaid-eligible.  Other eligibility includes:
Families who live in one of the five boroughs of New York City

Families caring for one or more children with complex medical conditions, developmental disabilities, and behavioral health needs who are living in the community or in the process of  transitioning from in-hospital care to home and encountered other difficulties beyond medical need

Families are eligible for support regardless of their insurance or immigration status; there is no payment required. 
Healthy @ Home accepts referrals from:
Self-referral  

Pediatric Hospitals and Rehab facilities preparing for discharge  

Health Facilities and Community Clinics delivering specialty care  

Community-Based Agencies providing healthcare or supportive services
---
Additional Supports Available
Providing ongoing, comprehensive support for the entire family remains a priority at NAC. Families enrolled in are also eligible for the following programs:
Champions for Children's Health – Children's Healthcare Management Program 

Children and Family Treatment and Support Services (CFTSS)

Family Mental Health Clinic (Article 31)

NAC Developmental Pediatric Clinic (Article 28) 

Building Blocks: Parent-Child Bonding Program

Peter Haje Center for Autism

Special Medical Preventive Services

P.E.E.R. (Positive Exposure, Exploration, & Recreation) Project 

NAC Education, Advocacy and College Bound Program

NAC Resources, Advocacy & Homelessness Prevention Program (RAHPP)

Youth Advisory Board

Safe Haven LGBTQI+ Support